Help desk technicians (and all IT professionals) need a full range of hard and soft skills to excel in their career. Hard skills are specific, measurable abilities, such as configuring Windows or troubleshooting a Cisco network, while soft skills refer to a person's capacity to effectively interact with others. As demand for IT talent continues to rise and the workforce becomes more competitive, those who compliment their knowledge and training with superior soft skills will be in the best position for long-term success.
Here are five of the most advantageous soft skills for IT help desk technicians: 
continue reading blog on IT Career Finder….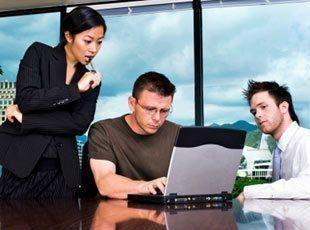 ---
If you're pursuing the Security+ exam, check out these links to resources to help you pass it the first time you take it.